Tattooists, or body artists, decorate the skin of their clients with permanent designs – either words or pictures or a combination of both. They create the tattoos using electronic needles which pierce and inject ink under the skin.
The Work
You could be:
producing a portfolio of standard designs to show the client
discussing the choice of design with the client, giving advice on types of tattoo
explaining the procedure to the client and making sure they know the results are permanent
adapting the designs in the chart, creating your own or copying a tattoo from the client's own personal design
if you are using a standard design, applying a transfer to the chosen part of the skin
if you are creating a new design, drawing this freehand on the skin
setting up the tattoo machine – an electronic needle which pierces tiny holes in the client's top layer of skin, and fills the holes with pigment
first going over the outline of the image with the machine, then filling the outline using different sizes of needle and/or colours of pigment
disposing of all waste through a licensed waste disposal service, sterilising equipment and ensuring that strict hygiene and safety processes are followed.
Some tattooists offer other services such as tattoo removal, 'cover ups' (redesigning or covering over an existing tattoo) and body piercing (see job article Body Piercer).
Pay
The figures below are only a guide. Actual salaries may vary, depending on:
where you work
the size of the company or organisation you work for
the demand for the job.
Starting pay is often based on the National Minimum Wage (NMW) or the National Living Wage (NLW).

As of 1 April 2023 the National Minimum Wage is £7.49 an hour for workers aged 18 to 20 and £10.18 an hour for workers aged 21 to 22. The National Living Wage for those aged 23 and over. is £10.42 an hour.
During an apprenticeship you may have to work unpaid.
Self-employed tattooists usually charge an hourly fee, from around £60 to £120, depending on its complexity and the numbers of pigments involved. Sometimes a set fee is agreed if the tattoo is done in one sitting. Experienced tattooists can earn around £30,000 a year or more. Tattooists sometimes charge a non refundable deposit which will be deducted from your final bill for large tattoo work such as a back piece.
Conditions
You work in a studio and may carry out the tattoo in a private room or area.
Your hours of work are usually around 9.00am to 6.00pm.
You might have to work Saturdays and some evenings.
You sit or stand while working on a small area of skin.
You wear protective gloves and keep your equipment in sterile conditions.
You are recommended to get immunised against Hepatitis.
Workforce Employment Status
LMI data powered by LMI for All
Getting In
You do not need formal qualifications. The usual way in is through an apprenticeship with a registered tattoo artist.
You would usually be expected to buy your own equipment and sterilising units. This may cost up to £5,000.
It can be difficult to find a suitable apprenticeship. You need talent and determination to find a job with training.
You need to be over 18.
Some tattooists have qualifications in fine art or graphics.
There are no formal courses in tattooing – training is on the job with an experience tattooist.
There are some short courses that provide an introduction to tattooing, but you would have to pay for these.
A portfolio of work is important to help you get an apprenticeship.
You must be registered with your local Environmental Health department before being allowed to tattoo.
Look for apprenticeships by contacting registered tattooists. You may make useful contacts by going to tattooing conventions. You might have to move to another part of the country. Most registered tattooists are self-employed.
Workforce Education Levels (UK)
LMI data powered by EMSI UK
Job Outlook Scotland
Job Outlook Scotland and UK
Scotland
2022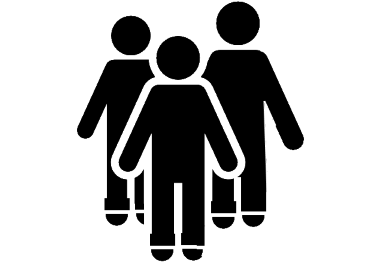 1.7 %

RISE

2027
United Kingdom

2022
0.5 %

RISE

2027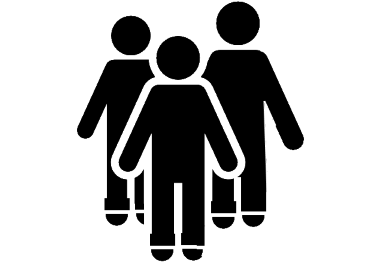 LMI data powered by EMSI UK
What Does it Take?
You need:
artistic flair and imagination
excellent hand to eye co-ordination
a steady hand and good concentration
a responsible attitude – to turn away a client who is unsure or appears underage
high standards of personal and work hygiene and awareness of health and safety issues
a calm, reassuring approach – for clients who are nervous or in pain
business skills
patience, care and attention to detail
a passion for tattoos - most artists already have tattoos of their own.
Training
An apprenticeship with a registered tattooist lasts at least 2-3 years.
You would learn gradually and begin your first tattoo after about 6 months training.
You might not earn wages during the apprenticeship. You start by seeing how the studio is run and keeping it in order.
On the job training includes how to run a business.
You only start doing tattoos yourself after 6 to 12 months of training and are only fully competent after 5 years.
You might have to pay for training – this can cost from £2,800 upwards.
Getting On
Success will depend on the location of your studio and the reputation you build up by word of mouth.
You might do additional training to specialise in an area such as medical tattooing in order to carry out work on people who have suffered injury or trauma.
More Information
There is a growing demand in the UK for tattooists as it's estimated that one fifth of the UK's population now having a tattoo.
Contacts
The following organisations may be able to provide further information.
Was this article useful?
Please help us improve Planit by rating this article.