Landbased engineers apply science, technology and engineering to a number of different areas including agriculture, forestry, construction and environmental work. They may design and develop agricultural vehicles and machinery, structures used on farms or advise on the use of soil and water resources.
The Work
You could be:
researching, designing and testing specialist equipment used for cultivating, harvesting, grading and storing crops, plants and trees, and for feeding and watering animals
researching, designing and testing vehicles such as tractors and harvesters
advising on servicing and maintenance schedules
designing all aspects of buildings such as greenhouses, crop dryers and milking sheds so that they are as efficient as possible
choosing and installing the computer-controlled systems which are used to manage conditions in these buildings
planning the best use of soil and water resources in the countryside, bearing in mind the needs of nature conservation
designing, planning and installing systems to drain wet land, irrigate dry land or repair the damage caused by soil erosion
researching problems associated with environmental protection and conservation
using precision engineering technology to improve food production efficiency.
Pay
The figures below are only a guide. Actual pay rates may vary, depending on:
where you work
the size of the company or organisation you work for
the demand for the job.
The starting salary for landbased engineers at graduate entry is usually between £20,000 and £25,000 a year. With experience this rises to around £35,000 a year. Chartered landbased engineers can earn around £60,000 a year and above.
Conditions
You could work for a company which manufactures equipment and machinery or for a government department and agency.
You might work in a college or university, teaching and carrying out research and design work.
Your hours and conditions would vary according to the type of work.
Your hours might often be regular, but at times involve working outwith normal hours.
You would be based in an office, design laboratory or factory.
You would also visit outdoor sites such as farms, nurseries and forestry plantations.
Some site visits may be lengthy and you may have to spend time away from home.
You may work with hazardous equipment so health and safety is vital.
You may need to wear protective clothing, such as a hard hat and safety glasses.
Workforce Employment Status
LMI data powered by LMI for All
Getting In
You would normally study for a Higher National Certificate (HNC), Higher National Diploma (HND) or degree in agricultural, landbased, mechanical or environmental engineering. Other engineering disciplines may be relevant.
For entry to HNC and HND courses you normally need 1-2 Highers plus some subjects at National 4 or 5. Degree courses require 4-5 Highers. You will usually need English, Maths and one or more science or technological subjects.
Studying for a Foundation Apprenticeship while in fifth and sixth year at school could give you entry to a HND or degree in a relevant engineering discipline. Entry requirements vary between colleges, but you usually require 3 subjects at National 5 including English and Maths. You would be expected to have Higher Maths by the end of sixth year.
Alternatively, a qualification in a related subject such as agriculture may give you entry to a postgraduate course in agricultural engineering.
Details of accredited courses in agricultural engineering are on the Institution of Agricultural Engineers (IAgrE) website. There are currently no accredited degree courses in Scotland.
You may be able to qualify by other training routes.
Workforce Education Levels (UK)
LMI data powered by EMSI UK
Job Outlook Scotland
Percentage of workforce registered as unemployed (Scotland)
LMI data powered by EMSI UK
Job Outlook Scotland and UK
Scotland
2018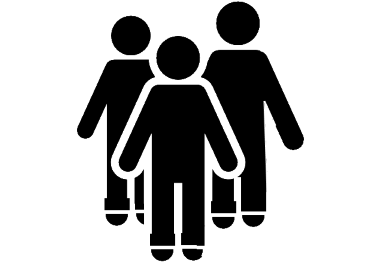 1.3 %

RISE

2023
United Kingdom

2018
1.7 %

RISE

2023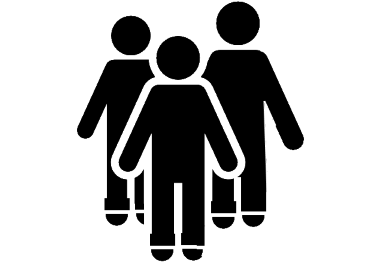 LMI data powered by EMSI UK
What Does it Take?
You need to have:
an interest in solving scientific and technical problems
a creative approach to finding solutions
practical, analytical and IT skills
an understanding of health and safety regulations
awareness of what equipment users need
an interest in the environment and agriculture
an understanding of health and safety procedures.
You need to be able to:
handle a lot of complex information
plan and organise programmes of work to meet deadlines
explain systems and machines to other people
work on your own and also as part of a team.
Training
Following your HNC, HND or degree, you would do further training and gain work experience with an employer.
At the end of this, you can register with the Engineering Council as a professional engineer – either Incorporated Engineer (IEng) or Chartered Engineer (CEng).
For IEng you need to have a recognised Bachelor's degree, recognised HND plus further study to Bachelor's degree level or an approved Scottish Vocational Qualification (SVQ) Level 4.
For CEng you need to have either a recognised Bachelor's degree with honours plus a recognised Master's degree (or equivalent), or a recognised integrated Master of Engineering (MEng) degree.
If you do not have the above qualifications, you may be able to achieve IEng or CEng by other approved routes. You can check this with the Engineering Council or with the appropriate professional engineering institution.
You can also register as a member with the IAgrE, which offers a continuous professional development (CPD) scheme.
Getting On
If you first qualify as IEng, you can progress to CEng after further training and experience. This can give you more opportunities.
In large organisations, you may move on to senior engineer or head of department posts.
After suitable experience, you may be able to set up your own business as a consultant, offering specialist engineering services.
You might move into teaching or research at a college or university.
There can be opportunities to work abroad. Developing countries need landbased engineers to advise on reducing crop failure and increasing production. They may also need advice on dealing with environmental damage caused by floods, earthquakes and wars.
More Information
The Engineering Council sets and maintains the standards of the engineering profession in the UK. It does so through 35 professional engineering institutions which are Licensed Members of the Engineering Council.
The Science, Engineering and Manufacturing Technologies Alliance (SEMTA) is the Sector Skills Council for science, engineering and manufacturing technologies.
The Tomorrow's Engineers website has more information on careers in engineering.
Contacts
The following organisations may be able to provide further information.
Science Council
Tel: 020 3434 2020
E-mail: enquiries@sciencecouncil.org
Website: http://www.sciencecouncil.org/
Website (2): http://www.futuremorph.org/
Twitter: @Science_Council

The Science Council provides the quality assurance system for those working in science. They set the standards for professional registration for practising scientists and science technicians across all scientific disciplines. Those scientists who reach the required standards are recognised by the following designations CSci, CSciTeach, RSci and RSciTech.
Was this article useful?
Please help us improve Planit by rating this article.