A jockey rides horses in races for a licenced trainer. There are two specialist kinds of jockey: flat jockeys, who race on flat ground without obstacles, and jump jockeys, who race on tracks where they have to jump over fences, ditches and hurdles.
The Work
You could be:
tacking up the horses you're going to exercise
taking the horses through a series of exercises (walking, trotting, cantering and galloping) and then reporting back to the trainer on the horse's level of fitness for the race
discussing the characteristics of horses and races with the owner and trainer – working out strategies to help you win the race
on days when you are racing (most days in summer) accompanying horses to and from races
getting weighed 30 minutes before the race
riding the horses at flat races or at jump races (most specialise in one or the other)
afterwards, discussing the race with the owner and trainer
training at a gym in addition to riding horses, to ensure peak physical fitness.
Pay
Pay for professional jockeys vary. You might work for a trainer. Alternatively you might work on a self-employed basis, earning a 'mount' fee plus, if you are one of the winners, a percentage of the prize money for each race. Some jockeys also get sponsorship deals.
The British Racehorse Authority and the Professional Jockeys Association riding fee agreement rates for 2017 are:
flat jockey – £120.66 per ride
jump jockey – £164.74 per ride.
Conditions
Hours would be long, with an early start and a late finish. In summer you might be racing seven days a week.
You would be outdoors in all weathers, exercising horses.
The work is very physically demanding.
You might have to stay overnight at the stables, in a hostel.
You might have to travel around the UK and possibly abroad, spending overnights away from home.
There is a high risk of injury through falls and kicks.
You must always keep your weight within the limits set by the racing school/stables. They support you with professional nutrition advice.
You wear riding gear including high boots and helmet.
Workforce Employment Status
LMI data powered by LMI for All
Getting In
Riding experience and confidence with horses is more important than educational qualifications. Most jockeys start off as a stablehand (see the Stablehand or Groom job profile).
You can then go on a Foundation Course, followed by an Apprenticeship and then an Advanced Apprenticeship at the Northern Racing College in Doncaster.
The residential Foundation Course can take up to 12 weeks and leads to Level 1 Diploma Work Based Racehorse Care. On successful completion you would do a 6-week work placement with a racehorse trainer, before starting the full time Apprenticeship.
The Apprenticeship, which is done in the workplace, leads to a Level 2 Diploma in Work Based Racehorse Care.
You can then progress to the Advanced Apprenticeship, leading to a Level 3 Diploma.
You can also train at racing schools in England, at Newmarket (British Racing School) and Marlborough (Haddon Training Limited) and in Ireland, at Kildare (Racing Academy and Centre of Education).
Each racing school has its own entry requirements regarding weight and height so you should check the individual websites for details.
You must be very physically fit and strong enough to control large high-spirited animals.
A driving licence is often necessary, as many stables are in remote areas.
Workforce Education Levels (UK)
LMI data powered by EMSI UK
Job Outlook Scotland
Percentage of workforce registered as unemployed (Scotland)
LMI data powered by EMSI UK
Job Outlook Scotland and UK
Scotland
2018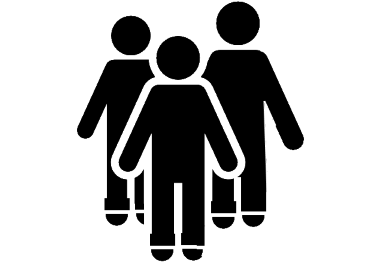 5.1 %

RISE

2023
United Kingdom

2018
2.9 %

RISE

2023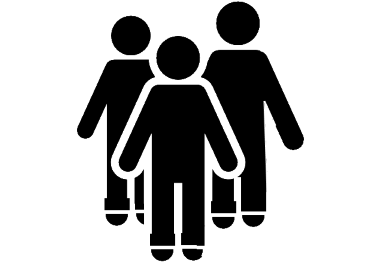 LMI data powered by EMSI UK
What Does it Take?
You must be:
interested in horses, able to relate to them, understand and control them
knowledgeable about horse care and welfare
very physically fit with a good sense of balance
honest and reliable
determined to succeed in the racing industry
competitive and courageous
aware of safety and able to cope with the risks of racing
willing to do routine tasks
a good team worker, to work with stablehands, trainers and owners.
Training
You must have a licence from the British Horseracing Authority (BHA), when you become an apprentice (flat racing) or conditional (jump racing) jockey.
Your employer will put you forward for the licensing course once you have sufficient knowledge.
A number of training providers run courses taking apprentice jockeys and conditional jockeys through the various stages: Licence, Continuation and Advanced Courses. Progress depends on the number of winners you ride.
The initial licence course lasts for 5 days. You must also have a medical examination and pass a fitness test as part of the application for a licence.
Getting On
You will have a manager to negotiate races for you.
You might work for overseas stables in USA, Japan or Dubai.
You will have a short working life and will move on to other work when you are between 40-45 years old. Sports journalism or commentating, racetrack management or training or horse supplies sales might be possibilities.
More Information
There are five racecourses in Scotland, at Ayr, Hamilton Park, Kelso, Musselburgh and Perth, each with a dramatically different layout and offering a different challenge. Both men and women can train as jockeys but only a small number of women do so.
Contacts
The following organisations may be able to provide further information.
Was this article useful?
Please help us improve Planit by rating this article.