IT trainers create and deliver courses that teach people at all levels of ability how to use information and communications technology (ICT) systems.
They specialise either in teaching desktop applications (such as Microsoft Office, internet, email), professional skills (such as networks, programming, security applications or project management) or specialist software for industries such as healthcare and finance.
The Work
You could be:
designing and delivering training courses to a wide range of people
discussing the clients' needs, assessing their present level of knowledge and deciding on their learning outcome
designing or choosing a course which meets those needs
producing materials for the course – such as 'help' screens, documentation, practice exercises and course notes
setting up and checking equipment in a training room, before starting the course
delivering the course in a classroom environment or online
helping clients to work through online courses, or virtual learning environments (VLEs)
evaluating the success of courses through client feedback
keeping up to date with new developments by liaising with other trainers and meeting salespeople to discuss new programs and applications.
Pay
The figures below are only a guide. Actual pay rates may vary, depending on:
where you work
the size of the company or organisation you work for
the demand for the job.
The starting pay can be around £18,000 to £25,000 a year. More experienced IT trainers can earn from £30,000 to £45,000 or more a year.
You might earn more through bonuses and performance related pay.
If you become self-employed, your income will vary, depending on the contracts you are able to get. A daily rate might start at around £250 per day.
Conditions
You work in classrooms, training centres or IT workplaces. Classes may sometimes be quite small.
You might deliver training online through e-learning or virtual learning environments.
You mostly work within normal office hours, but some courses may run in the evening or at weekends. You may also spend some time in the evenings or at weekends preparing courses.
Part time work is common.
You have to travel to different organisations to deliver their courses.
You might have to spend some overnights away from home.
Workforce Employment Status
LMI data powered by LMI for All
Getting In
There is no single entry route.
Most entrants have an HNC (SCQF Level 7), HND (SCQF Level 8) or a degree (SCQF Levels 9-11) in a computing subject.
For entry, HNC and HND courses normally require 1-2 Highers plus some subjects at National 4 or 5. Degree courses require 4-5 Highers. Maths and Computing Science may be useful.
Entrants with a degree in a non-computing subject could take a postgraduate (SCQF Level 11) conversion course.
If you have substantial experience of working in IT, you might be able to enter this work even if you do not have a degree, HNC or HND.
Some employers ask for assessor or verifier awards, or training or teaching qualifications.
A driving licence is useful if you have to travel between training centres and clients.
There is growing demand for IT trainers in software and systems companies as well as in colleges, libraries, adult education and training organisations. Some large companies have their own training departments. You will find jobs advertised in the press and on the internet.
Workforce Education Levels (UK)
LMI data powered by EMSI UK
Job Outlook Scotland
Job Outlook Scotland and UK
Scotland
2022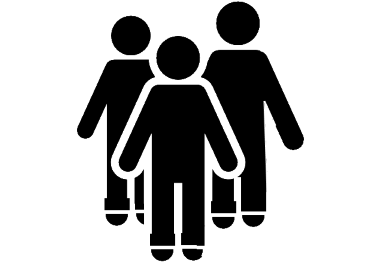 1.5 %

RISE

2027
United Kingdom

2022
1.9 %

RISE

2027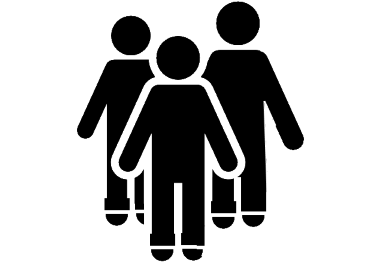 LMI data powered by EMSI UK
What Does it Take?
You need to have:
good presentation skills
a sound knowledge of a wide range of IT systems and packages, including new developments
good written skills to produce course notes
confidence and enthusiasm
patience and tact
good organisational and time keeping skills.
You need to be able to:
communicate with a wide range of people
adapt your training methods to suit the client's needs
motivate learners of all abilities
work on your own
keep up to date with new developments.
Training
You could take short courses in specialist programs and packages, such as those run by, or on behalf of, organisations like Microsoft, Cisco or ZENworks.
The Computer Technology Industry Association (CompTIA) offers Certified Technical Trainer (CTT+) certification for trainers who wish to verify they have reached a standard of excellence.
The Learning and Performance Institute provides information on qualifications and courses.
Getting On
If you work for a training company, you could progress to posts such as senior trainer, departmental manager or area co-ordinator.
You could become self-employed and offer training services to private companies or as part of one of the government schemes to raise the level of IT literacy.
More Information
If you are considering a career in IT why not take a look at the Tech Future Careers website developed by the Tech Partnership, the Sector Skills Council for Business and Information Technology? You will find the video case studies of workers and general information on the industry useful.
For more information please see organisations listed below: 
Was this article useful?
Please help us improve Planit by rating this article.