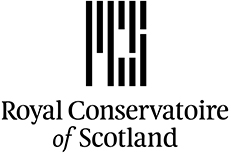 Venues
Renfrew Street Campus
Content
The programme is designed to allow arts education professionals to integrate their studies within their professional teaching contexts. The process of professional enquiry that underpins all modules requires students to engage in a sustained critical analysis of their teaching and arts practice in order to identify and address their own developmental priorities at each stage.

The programme culminates in a self-designed, self-generated, major-scale project that is intended to help students make a significant contribution to their learners and their professional sector. As such, we are looking for individuals who are ready to engage their creativity in developing and evolving innovative approaches to their practice as arts educators.
Entry Requirements
A good degree in a performing arts subject area relevant to the programme and/or hold a teaching qualification at undergraduate level. Entry subject to interview.

Depending on which pathway you choose, you may require a satisfactory criminal record check from Disclosure Scotland to show that you are suitable for this type of course. Contact Disclosure Scotland for details on the type you would need.
Qualification
Postgraduate Master's
Study Method
Blended learning
Part time (day)
UCAS Code
Apply through UCAS Conservatoires (310P)
Website