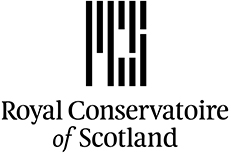 Venues
Renfrew Street Campus
Content
The Keyboard department will develop your individual skills in a supportive, innovative and challenging environment. Our staff bring a wealth of experience to their teaching and enjoy active performing and recording careers. You will benefit from their expertise in your weekly 90-minute one-to-one lessons as well as participating in regular performance classes for solo and chamber music in either one of our concert halls.

Students may also elect to share their 1-1 lessons between two principal study teachers, a practice which is encouraged and supported by the department. Students also have weekly opportunities to work with other members of the keyboard faculty, either by signing up for additional 1-1 piano classes or from the teaching rota in operation for each performance class.

The department also runs an innovative, internal digital platform where all performance classes and concerts are recorded and then stored in a digital archive for our students to consult throughout their studies. This system is supported by a rich array of peer and tutor feedback and has become one of the key innovations in the department's working practice, enabling students to watch, listen and reflect on their playing as well as supporting the work and development of their peers.

You can exit after gaining 120 credits with a PgDip.
Entry Requirements
Normally a good Honours (at least 2.2) degree, or its overseas equivalent, in a subject area relevant to the demands of the programme.
Qualification
Postgraduate Master's
UCAS Code
Apply via UCAS Conservatoires (890F 801F 893F 831F 803F 802F)
Website