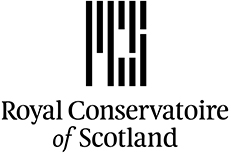 Venues
Renfrew Street Campus
Content
The MMus/MA in Brass offers a period of intensive training as a transition to the music profession.

The MMus programme is made up of four modules. As well as incorporating your one-to-one lessons, the Principal Study offers a particularly wide range of assessment choices, including solo performance, chamber, orchestral and large ensemble performance, performance of a concerto, studio recording, collaboration on a new work, a lecture recital and an independent project.

The Supporting Studies module offers a range of experiences in support of your principal study, including performance classes, workshops, masterclasses, rehearsals and concerts. The programme is completed by the Approaches to Critical Artistry module, in which you carry out a practice-based research project, and up to two Elective modules in each year of study.

The structure of the one-year MA programme is similar, including Principal Study, Supporting Studies, Approaches to Critical Artistry and the option to take one Elective. This programme is completed by the Negotiated Study module, offering the opportunity to pursue an significant period of independent study in an area of your own choosing.

You can exit after gaining 120 credits with a PgDip.


Entry Requirements
Normally a good Honours (at least 2.2) degree, or its overseas equivalent, in a subject area relevant to the demands of the programme.
Qualification
Postgraduate Master's
UCAS Code
Apply via UCAS Conservatoires (MMus - 890F, MA - 801F)
Course Length
1 - 2 years
Website