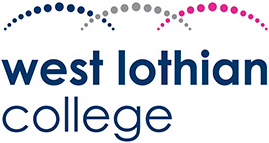 West Lothian College, strategically placed between the economic centres of Glasgow and Edinburgh, welcomes students of all ages, backgrounds and abilities and helps them realise their ambitions across a range of subjects and disciplines.
The college provides learning opportunities for around 8,000 full time, part time and distance learning students each academic year.
Courses and subjects
A range of courses from NC and NQ to HND and degree are available. There are articulation arrangements with several universities to allow entry to year 2 or 3 of a degree course.
The range of subjects on offer includes: Accounting and Finance; Art and Design; Beauty Therapy; Business and Management; Childhood Practice and Early Education; Computing; Construction; Counselling; Creative Industries; Digital Media; Electrical Engineering; Engineering; ESOL; Events; Hairdressing; Health and Social Care; Hospitality; Languages; Mathematics; Motor Vehicle; Nursing; Photography; Professional Cookery; Retail; STEM; Sciences; Social Sciences; Sport and Fitness; and Tourism.
Facilities and services
Facilities available include a well stocked library, café, coffee bar, shop, sports club, hair and beauty training salon, fully functioning mechanics garage and a training restaurant, which has an excellent reputation with the public.
The Student Advice Centre staff provide guidance and assistance on a number of areas, including finances, childcare, study support and personal issues.
Specialisms
In 2018 the college was awarded the prestigious STEM-Assured Standard by the New Engineering Foundation (NEF).
The  college is renowned for a number of key specialisms including STEM; Childhood Practice; Professional Cookery; Computing; Engineering; Construction; Sport and Fitness; Hairdressing and Beauty Therapy; Creative Industries; and Business and Management.
The  Children's Hearings Scotland Learning Academy was officially launched in the college in October 2018.
Video