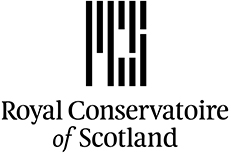 Venues
Renfrew Street Campus
Content
This degree nurtures your existing artistic personality. Postgraduate study focuses on your individual principal study tuition, with further departmental studies that emphasise professional and artistic skills, a knowledge of the contextual and historical foundations to Scottish traditional music today.

You begin your postgraduate studies with the core of your musical personality – the skills, understandings and attitudes that define you as a traditional musician or piper – already established; your postgraduate studies should nurture that existing artistic personality so that you can really make a difference in the fields in which you choose to work.

The programme offers advanced training to talented traditional musicians from a diverse range of undergraduate degrees or their equivalent, allowing you to refine and extend your musicianship in the context of your own aspirations.

You can exit after gaining 120 credits with a PgDip.
Entry Requirements
Normally a good Honours (at least 2.2) degree, or its overseas equivalent, in a subject area relevant to the demands of the programme
Qualification
Postgraduate Master's
UCAS Code
Apply via UCAS Conservatoire (MMus - 806F, MA - 805F)
Course Length
1 - 2 years
Website