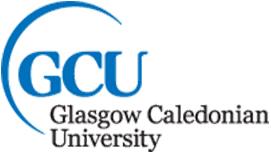 Content
By choosing a degree in International Business with Languages, you'll gain a solid foundation in business and management together with a recognised foreign language competency that will position you well for a career in international business. Along with a broad understanding of business and the society in which it operates, you'll develop essential leadership, management and communication skills to excel in the global market.

GCU offers Spanish, French, German and Italian at levels from Introductory (little or no prior knowledge), Preliminary (standard grade or equivalent or pass at introductory level), Intermediate (higher/advanced higher or equivalent/pass at preliminary) right through to Professional levels. You'll start your first language in year 1 at the level that's right for you and then in year 3 you'll add a second language.
Entry Requirements
2020 entry requirements:
5 Highers at ABBBB including English and 1 from French, German, Italian or Spanish plus National 5 Maths. A Foundation Apprenticeship is accepted in place of 1 non-essential Higher. For widening access entry contact the institution.
Faculty
Glasgow School for Business and Society
Department
Management and Human Resources
Website