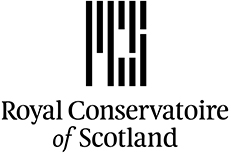 Venues
Renfrew Street Campus
Content
The performance pathway offers an intensive blend of high-level vocational education and creative opportunities for students. The programme requires a related degree and/or related performance experience and marries together project-based learning experiences with focused skills classes in acting, voice, singing and dance.

This is a high-contact programme which includes individual singing tutorials, rep sessions and project mentoring. As a Masters student, your practice will be underpinned by the RCS' principles of Critical Artistry; ensuring that through practice-based research you will develop a deeper understanding of your craft, the industry and your place in the world as a creative artist.

You will work with highly experienced programme staff as well as a number of visiting industry practitioners and creatives. The diverse range of performance projects will provide opportunities for you to explore and share your practice within a wide array of settings. These will include in-depth work on acting projects, solo cabarets, new musical development and commercial performance skills.

Entry Requirements
Normally a good undergraduate degree, or its overseas equivalent, in a subject area relevant to the demands of the programme. Entry subject to audition.
Qualification
Postgraduate Master's
UCAS Code
Apply via UCAS Conservatoires (703F)
Website