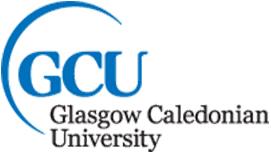 Content
Although you are a student enrolled on the BSc Hons Microbiology programme at Glasgow Caledonian students, years 1 and 2 of the programme will take place at Glasgow Kelvin College.

The first 2 years will involve you working towards achieving an HND in Applied Biological Sciences and the subjects you study will underpin the teaching at Glasgow Caledonian University in year 3 and 4 of the degree. Microbiology is very much a practical science; consequently this programme incorporates a substantial element of laboratory work to ensure that graduates are able to compete successfully for a range of microbiology careers.

A wide variety of industries rely upon the specialist skills of the microbiologist. Hence graduates enjoy career opportunities in such diverse fields as healthcare, food and water industries, biotechnology, pharmaceuticals and research, both government and academic.

These prospects arise because microorganisms such as bacteria and viruses are a vitally important group, responsible for many of the key activities of life on earth. They are also of great significance to mankind. Some of them can be harmful, responsible for infectious diseases, but others are beneficial and are exploited by the biotechnology industries to produce foods, alcoholic drinks and health care products such as antibiotics.
Entry Requirements
2019 entry requirements:
2 Highers at BB plus National 5 English, Maths, Chemistry and Biology at B. Only open to applicants resident in Scotland.
Faculty
School of Health and Life Sciences
Department
Biological and Biomedical Sciences
Website