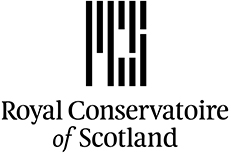 Venues
Renfrew Street Campus
Content
This part-time 60 credit programme provides a unique opportunity for Teaching Artists in an arts education context to upgrade their teaching qualifications and obtain a PG Cert qualification in learning and teaching that has been designed to develop teaching skills for the performing arts. The programme is delivered over 17 months through a blend of face-to-face weekend seminars, online classes and one-to-one tutorials.

Set at masters level (SCQF Level 11) this programme is designed to be studied alongside and through your existing professional roles. We define Teaching Artists as individuals who have some responsibility for the design and delivery of educational experiences for others. We currently have students on these programmes who work in the following contexts:
Community learning; Pre-school; Lifelong learning; Participatory arts; Private arts organisations (such as dance clubs); Private one-to-one tuition; Arts venues; School-based arts provision (e.g. instrumental music instruction, dance tutor).

Entry Requirements
Applicants are expected to be either working as a teaching artist, full-time or part-time in a formal or informal education context (e.g. as a private teacher, in an educational institution, in a cultural setting in a community setting or participatory setting) or able to secure a suitable amount of work placement as a teaching artist in an education context (as detailed above).

Applicants are expected to have a good degree, or its overseas equivalent, in an arts subject area relevant to the demands of the programme.
Qualification
Postgraduate Certificate
Study Method
Blended learning
Part time (work based)
Website