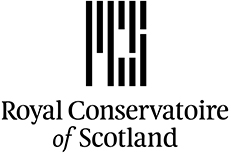 Venues
Renfrew Street Campus
Content
The Woodwind department has an international reputation for developing leading musicians. Our team of dedicated staff includes many of Britain's finest woodwind players, with world-class reputations as soloists, orchestral, and chamber musicians. The department delivers an intensive and dynamic training and provides a supportive and collaborative environment to talented musicians from all over the world. Through our extensive one-to-one specialist care and invaluable performance exposure, the department ensures a challenging and inspiring environment to promote excellence.

The MMus programme is designed to refine your Principal Study skills to meet the demanding artistic and technical expectations of the contemporary professional world.

Principal Study Pathways:

Solo Performance – assessed in a public recital; Orchestral Performance – assessment comprises an orchestral audition and live orchestral performances; Chamber Performance – assessed in a public recital; Concerto – assessed in a concerto performance. Enviable concerto opportunities are available with the BBC SSO, RSNO and RCS Symphony Orchestra (selection by audition).

Studio Recording – assessed in a studio recording comprising repertoire appropriate to the specialisms of the student and a viva examination discussing the values of the recording process and repertoire decisions; New Work – assessed in a performance or studio recording of a new work and viva examination on the collaborative process with the composer; Lecture Recital – assessed in a lecture- recital on a relevant specialist subject; Independent Project – assessed through a practice-based project designed around a particular area of a student's specialism.

You can exit after gaining 120 credits with a PgDip.
Entry Requirements
Normally a good Honours (at least 2.2) degree, or its overseas equivalent, in a subject area relevant to the demands of the programme.
Qualification
Postgraduate Master's
UCAS Code
Apply via UCAS Conservatoire (MMus - 890F, MA - 801F)
Course Length
1 - 2 years
Website