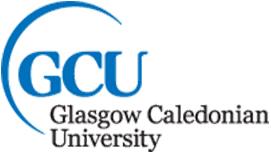 Content
Today's global, technology-driven and increasingly competitive financial market is almost unrecognisable from that of five years ago. Finance executives and specialists are required to apply the same in-depth knowledge and adept skill to an ever growing, far reaching number of products, regulations and technologies.

While new technologies continue to emerge and rules and regulations change, now more than ever, a digitally-focused, more confident skillset is needed. The MSc Accounting, Finance and Regulation from Glasgow Caledonian University provides you with the confidence and insight to take your existing skills further in your organisation or through further academic study.
Entry Requirements
Full professional qualification from any accountancy body in the world that is recognised by International Federation of Accountants (IFAC). If the professional qualification was gained more than 5 years ago you are required to demonstrate the currency of your learning through your application.
Qualification
Postgraduate Master's
Faculty
Glasgow School for Business and Society
Department
Finance, Accounting and Risk
Website