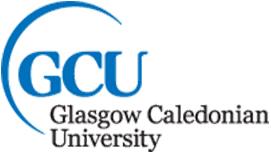 Content
GCU's Optometry programme is designed to provide the theoretical and practical training to equip graduates with advanced clinical skills which they will use to work as independent eyecare professionals.

Optometrists are eyecare professionals who detect sight problems and prescribe and fit glasses as well as contact lenses and other visual aids. Optometrists also detect and manage a variety of eye conditions such as Glaucoma and Age-related macular degeneration.

Optometrists in Scotland have an extended healthcare role compared to elsewhere in the UK. The advanced knowledge and clinical skills that optometrists need to fulfil this role are at the centre of the four-year Optometry programme.

Year 1
Foundations of Optics, Ophthalmic Anatomy and Physiology, Ophthalmic Materials, Refraction and Binocular Vision.

Year 2
Diagnostic Techniques, Refraction and Binocular Vision 2, General and Systemic Pathology, Physiology and Microbiology, General and Ocular Diagnostic Pharmacology, Clinical Practice and Communication, Introductory Ocular Disease.

Year 3
Clinical Ophthalmology, Contact Lenses, Clinical Studies, Visual Neuroscience, Clinical Research Methods and Statistics, Visual Ergonomics, Incomitant Strabismus.

Year 4
General Optometric Practice, Concomitant Strabismus and Visual Development, Low Vision and Speciality Clinics; Shared Care and Ocular Therapeutics, Ophthalmic Professional Studies, Law and Management, Project/Dissertation.
Entry Requirements
2020 entry requirements:
5 Highers at AABBB including English or an English based subject, Maths and 2 science subjects. A Foundation Apprenticeship is accepted in place of 1 non-essential Higher. For widening access entry contact the institution.
Faculty
School of Health and Life Sciences
Department
Vision Sciences
Website