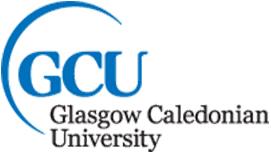 Content
Microbiology is the study of organisms that are too small to be seen by the naked eye but which have a profound effect on our lives.

Microorganisms such as bacteria, viruses, fungi, algae and protozoa can sometimes be harmful and cause infectious diseases. Others are beneficial and are exploited by biotechnology industries to produce food, alcoholic drinks and drugs.

Year 1
Chemistry, Cells and Biomolecules, Physiology 1 and 2, Core Skills in Biosciences 1.

Year 2
Introduction to Microbiology, Mechanisms of Cellular Regulation, Core Skills in Biosciences 2, Immunology, Genomes and Bioinformatics, Fundamental Cell Biology, Practical Skills for Biomolecular Sciences.

Year 3
Molecular Diagnostics, Biotechnology, Clinical Microbiology, Cellular Signalling and Trafficking, Microbial Genomes, Novel Therapies and Cell Technologies, Experimental Design and Analysis, Option: Placement.

Year 4
Bacterial Pathogenicity, (Re)emerging Infections, Molecular Microbiology, Cell Interactions and Networks, Project and Workshops (double module).
Entry Requirements
2020 entry requirements:
4 Highers at BBBB including Chemistry, another science subject and an English based subject plus National 5 English, Maths and Biology at B. A Foundation Apprenticeship is accepted in place of 1 non-essential Higher. For widening access entry contact the institution.
Faculty
School of Health and Life Sciences
Department
Biological and Biomedical Sciences
Website