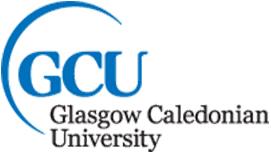 Content
This is the only Institute of Food Science and Technology (IFST) - approved Food Bioscience programme in Scotland; it satisfies the educational requirements for membership of the Institute. It is also approved by the Royal Environment Health Institute for Scotland (REHIS) to meet the pre-registration academic standard for the Scottish Food Safety Officers' Registration Board.

Year 2
Introduction to Microbiology, Mechanisms of Cellular Regulation, Core Skills in Biosciences 2, Immunology, Genomes and Bioinformatics, Fundamental Cell Biology, Practical Skills for Biomolecular Sciences.

Year 3
Molecular Diagnostics, Biotechnology, Analysis of Food, Food Science, Food Commodities, Nutrition and Public Health, Core Skills in Food Bioscience.

Year 4
Placement (double module), Quality Systems in Food Manufacture, Food Toxicology, Project and Workshop (double module).
Entry Requirements
2021 entry requirements:
Relevant HNC or HND
Course Length
2 - 3 years
Faculty
School of Health and Life Sciences
Department
Biological and Biomedical Sciences
Website