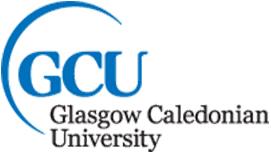 Content
The GCU programme - one of the few offered in the UK - was developed in close partnership with the Fire and Rescue Service. It is unique in its focus on fire safety design and regulations. It was the first in the UK to achieve academic exemption by the Institution of Fire Engineers at MIFireE level.

Risk management, forecasting, problem solving and communication are all part of the programme, which has strong links with consultants and regulators who share their knowledge through guest lectures, case study materials and site visits. A number of Fire and Rescue Service Officers are associate lecturers.

Year 1
Foundation level - Building Design, Technology and Performance.

Year 2
Principles of Fire Safety Analysis and The Practice of Fire Safety Design and Regulation, Computer-Aided Modelling Techniques, Risk Management, Introduction to Maths and Structure.

Year 3
Work placement or studies with one of our partner universities; Fire Dynamics, Structural Fire Protection, Suppression Systems Design, CAD and Computational Fluid Dynamics.

Year 4
Honours Dissertation, further study of topics such as Smoke Control Systems Design, Evacuation Systems Design, Fire Risk Assessment, Fire Engineering Design.
Entry Requirements
2020 entry requirements:
4 Highers at BBCC including Maths and Engineering Science, Physics or a technological subject. A Foundation Apprenticeship is accepted in place of 1 non-essential Higher. For widening access entry contact the institution.
Faculty
School of Computing, Engineering and Built Environment
Department
Civil Engineering and Environmental Management
Website