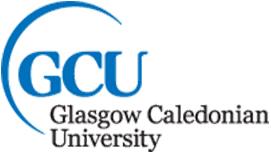 Content
Year 1
Provides a broad-based and solid coverage of the Fundamentals of Engineering.

Year 2
Thermodynamics and Fluid Mechanics, Engineering Design and Analysis, Mathematics, Control and Instrumentation Systems, Manufacture and Materials, Electrical Systems.

Year 3
Control Engineering, Manufacture and Materials 3, Engineering Design and Analysis, Industrial Placement, Energy Conversion Technologies.

Year 4
Honours Project, Engineering Design and Analysis, Computer Aided Engineering, Renewable Energy Technology, Control Engineering.

Year 5
Project, Strategy and Innovation, Applied Thermo-fluid and CFD, Advanced Engineering Mechanics-Structures, Advanced Engineering Mechanics -Dynamics, Control Systems.

Entry Requirements
2020 entry requirements:
4 Highers at ABBB including Maths and Engineering Science, Physics or a technological subject plus National 5 English. A Foundation Apprenticeship is accepted in place of 1 non-essential Higher. For widening access entry contact the institution.

Faculty
School of Computing, Engineering and Built Environment
Department
Mechanical Engineering
Website