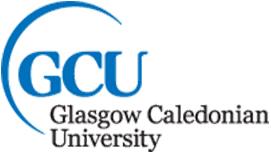 Content
Year 1
Broad-based and solid coverage of the Fundamentals of Engineering.

Year 2
Thermodynamics and Fluid Mechanics, Engineering Design and Analysis, Mathematics, Integrated Engineering Studies, Control and Instrumentation Systems, Manufacture and Materials, Electrical Systems.

Year 3
Computer Aided Engineering, Energy Conversion Technologies, Manufacture and Materials, Engineering Design & Analysis, Integrated Engineering Studies and Engineering Operations Management.

Year 4
Honours Project, Finite Element Analysis, Engineering Design and Analysis, Simulation for Manufacturing, Renewable Energy Equipment Design, Computer Aided Design.

Year 5 (MEng)
MEng Team Project, Strategy and Innovation, Applied Thermofluids and CFD, Manufacturing Management, Advanced Computer-Aided Engineering.

Entry Requirements
2020 entry requirements:
4 Highers at ABBB including Maths and Engineering Science, Physics or a technological subject plus National 5 English. For widening access entry contact the institution.
Progression Routes
Due to the range of subjects studied you are able to follow a career within the extensive Mechanical Engineering fields of Design CAD/CAM, Manufacturing and Control Engineering, thus preparing you for the exciting world of design, analysis and manufacturing, allowing involvement in the areas of high technology consumer and industrial products such as robotics.
Faculty
School of Computing, Engineering and Built Environment
Department
Mechanical Engineering
Website