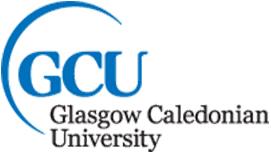 Content
Each year, the effects of climate change become more pronounced. People all over the world are displaced due to rising sea levels, crop-destroying droughts and increasingly frequent floods and forest fires. Over the next decade, these climate consequences will only intensify. How we chose to move forward is one of the most important ethical questions we face.

Glasgow Caledonian University is the university for the common good. You will benefit from an impressive, international teaching cohort, research-led and further enhanced by expert speakers, we provide a truly practical learning experience. The only programme of its kind, this masters programme can help influence change at the point where science, human rights and policy development intersect.

Modules include:
Resources and Sustainability; Climate Change and Carbon Management; Climate Justice; Human Rights, Gender and Development; Environmental Ethics and Climate Change; Climate Change, Adaptation and Mitigation; Water, Justice and Public Health; Renewable Energy Technologies; Master's Dissertation/Project.
Entry Requirements
A 2:2 Honours degree or equivalent in international development, development studies, environmental sciences, climate change, social sciences, agriculture, natural resource management, geography, political sciences, sustainable development, or economics. Other subjects combined with relevant work experience may be considered.
Start Date
September, January
Qualification
Postgraduate Master's
Faculty
School of Computing, Engineering and Built Environment
Department
Construction and Surveying
Website